Coca-Cola Roxy Seating Chart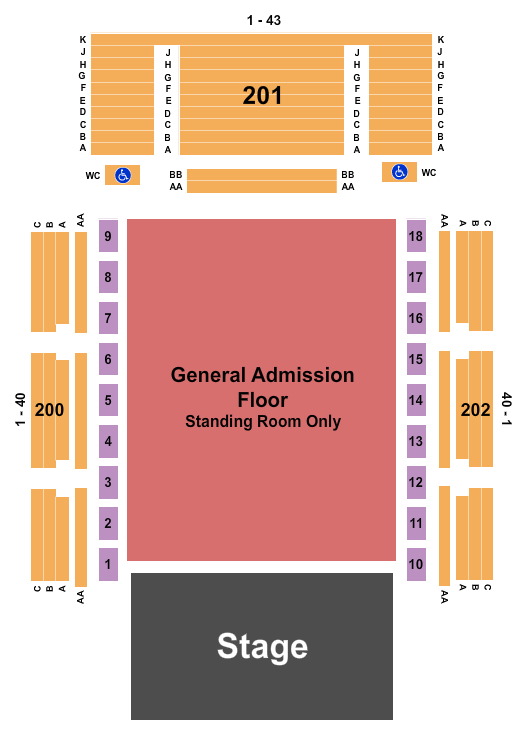 The Coca-Cola Roxy is a theatre style venue with space for 3600 fans. Most of this space belongs to the open floor General Admission area facing the stage. While about 800 seats are on the outer edges in theatre style arrangement around the venue. If a specific venue offers more seated space, then it will be noted in the event description.
The permanent seating is theatre style cushioned seating with excellent sightlines to the stage. Guests in these seats should have easy access to the four available bars scattered around the venue. In addition, The Coca-Cola Roxy commits to ADA-compliance and is fully accessible.
For further information on ADA-approved accessibility, please contact the venue. This includes if you require further accommodations including assistive listening devices. It is best to call no less than two weeks before your ticketed event.
If you require ADA-approved accommodations, then please be sure to contact the venue as soon as possible. You may contact the venue at (470) 351- 3866 Ext 38186.
NOTE: Coca-Cola Roxy seating arrangements may vary. Different types of events may have different seating arrangements. It is recommended you check the individual event seating chart when selecting your tickets.
Grab your tickets today and select your best seats. Check out the Coca-Cola Roxy schedule to see all the upcoming announcements and latest events.
For policies and ticket guarantee info, please see the ticket information page.